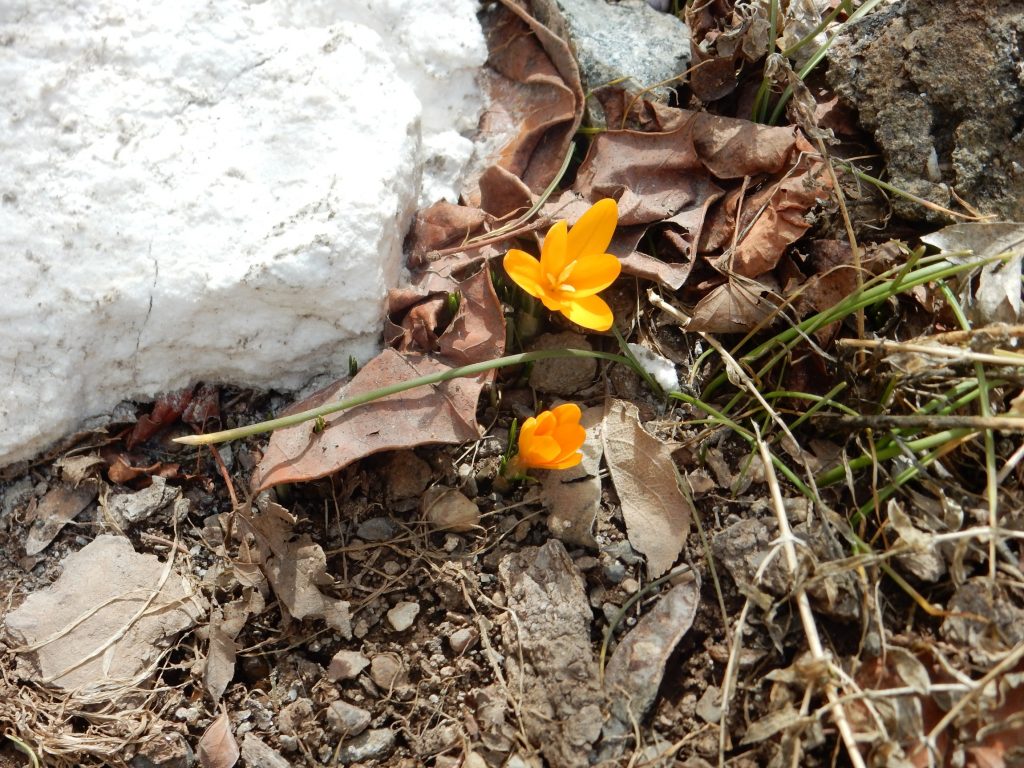 The first crocuses of spring. Next to the big chunk of gypsum from the Todilto Formation that I picked up at Mesa Alta.
The weather turned miserable again last weekend, dumping several inches of snow. This weekend it's very spring-like, but that simply means the trails have thawed into a sea of mud. So geology is back on hiatus (mostly) for a couple more weeks, at least.
And it's wonderful to have a wet winter. It means I'll have a spring hiking season this year. (I didn't last year because very dry conditions meant the forests were closed.)
The trip to hunt trilobites in April is on. (Not to neglect that it's also a trip for my nephew's wedding; I'm delighted for Jeffrey.) Gary Stradling will be coming. I haven't heard anything definite from Bruce Rabe yet.
Meanwhile Stupid likes the fish tank.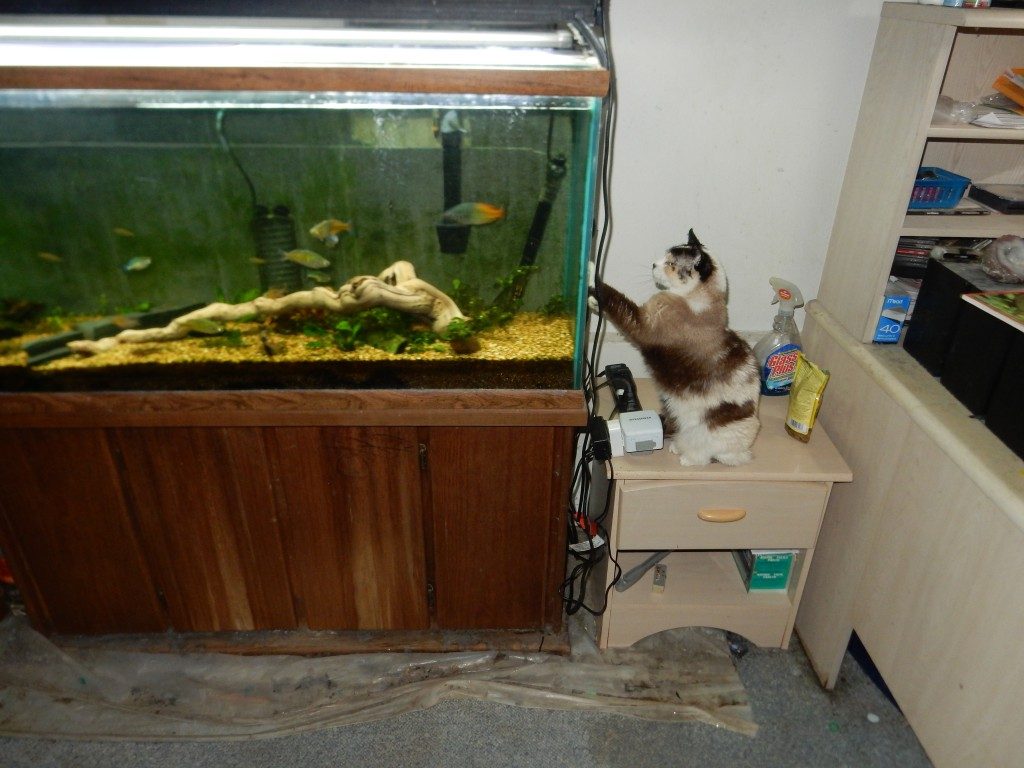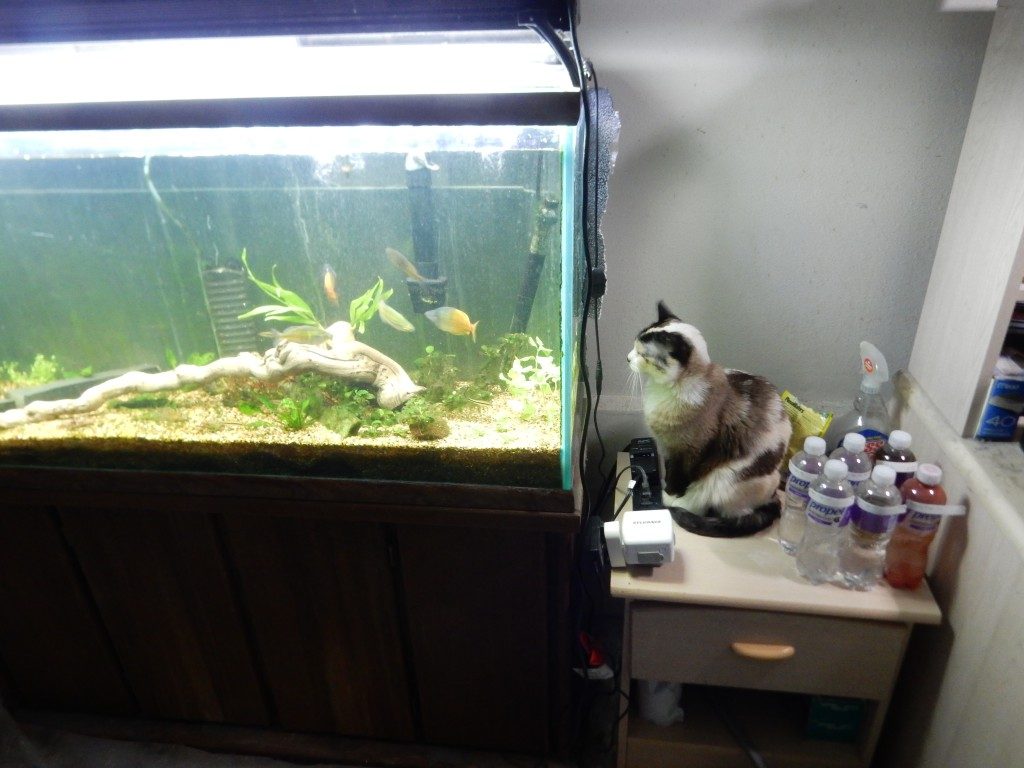 The little table is a hand-me-down from my daughter. It's perfect for holding pet supplies, but Stormy, a.k.a. Bear, a.k.a. Stupid (my daughter's name for her) finds it the perfect spot so sit and enjoy watching the fish.
The second photo shows the tank with the newest plant additions, picked up with weekend in Albuquerque while I was there to attend the temple. The stores didn't have all I wanted; I may have to mail-order some vallisneria and Java moss.