The 27th Annual Kent Is No Longer 29 Celebration
Will be this Friday, March 30. (My actual birthday is March 31, but I have conflicts that day.)
Y'all are invited to join me. We'll be hiking to the top of Tetilla Peak in the Cerros del Rio.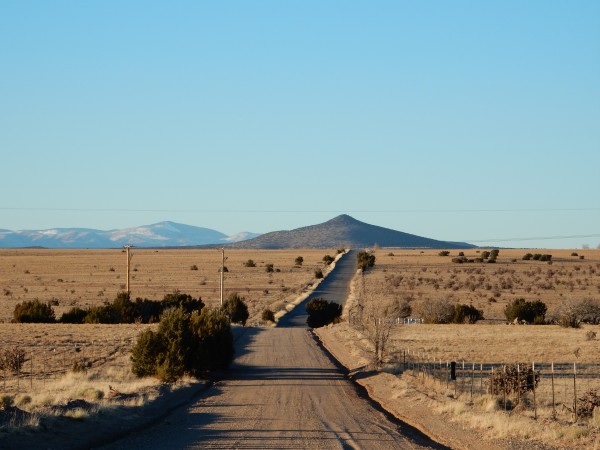 This will be my first time to the top — I traditionally choose a birthday adventure to somewhere I've never been before, even though it's close to home — but I understand the hike is easy to moderate in difficulty, though off-trail. You can see from the photograph that the lower slopes are gentle, and I plan to spiral up the last stretch that is steeper to make it easier. The hike will begin from the forest road just northeast of the peak (here) and it apparently takes two to three hours round trip. I will  likely explore some of the remainder of the Cerros del Rio plateau and geology afterwards (by car), if all goes smoothly on the peak hike. The area is Santa Fe National Forest, so (reasonable) rock collecting is permitted.
I plan to leave White Rock with a couple of hiking partners shortly after nine on Friday morning. If you want to come along, drop me a line and we'll set up a rendezvous. (Potential rendezvous points: Near my house in White Rock; the "Y" intersection in Los Alamos Canyon; La Cienega north of I-25.) I will likely be driving with two friends in a Jeep, but  we can probably squeeze one more person in, or you can convoy with us. The access road is probably not something you want to take the family sedan on, but anything with a little ground clearance should be okay. I took the Wandermobile, a Hyundai Santa Fe XUV, on the road once without too much difficulty.