Apparently I was a good boy this year
Meet the new Wandercamera: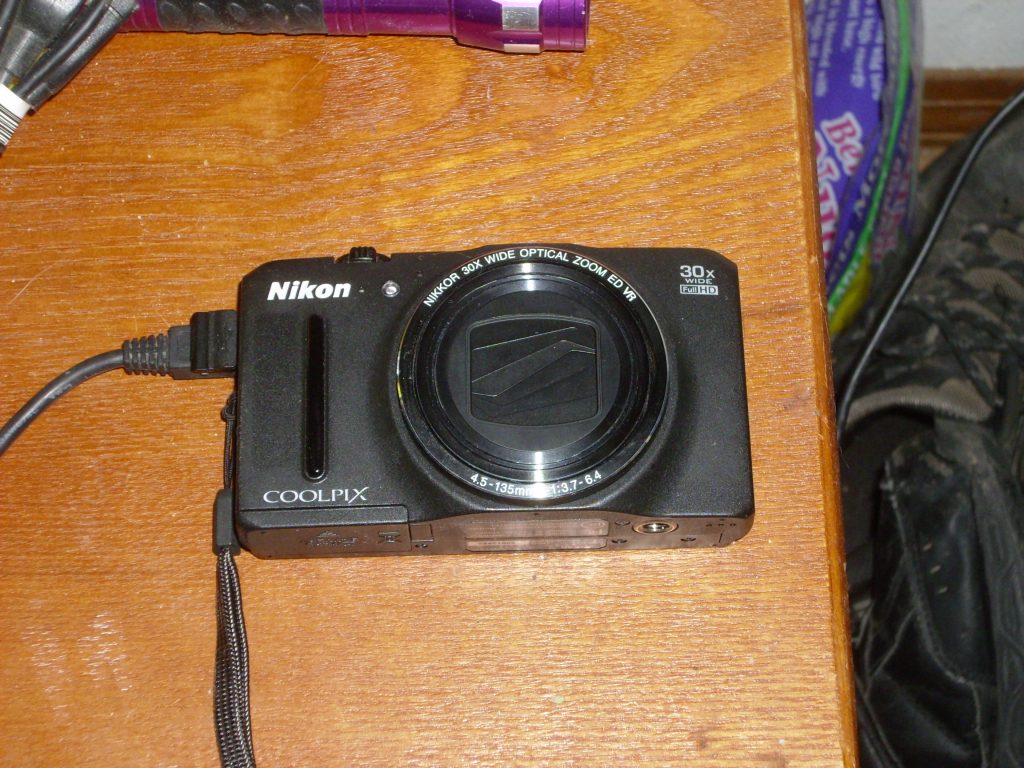 Why, yes. I took a picture of it with the old camera. I know: It's a little like making an employee train his replacement. Can't be helped.
A Nikon Coolpix S9700, used and refurbished. With GPS; it took some time but I figured out how to make it work. Does very nice pictures: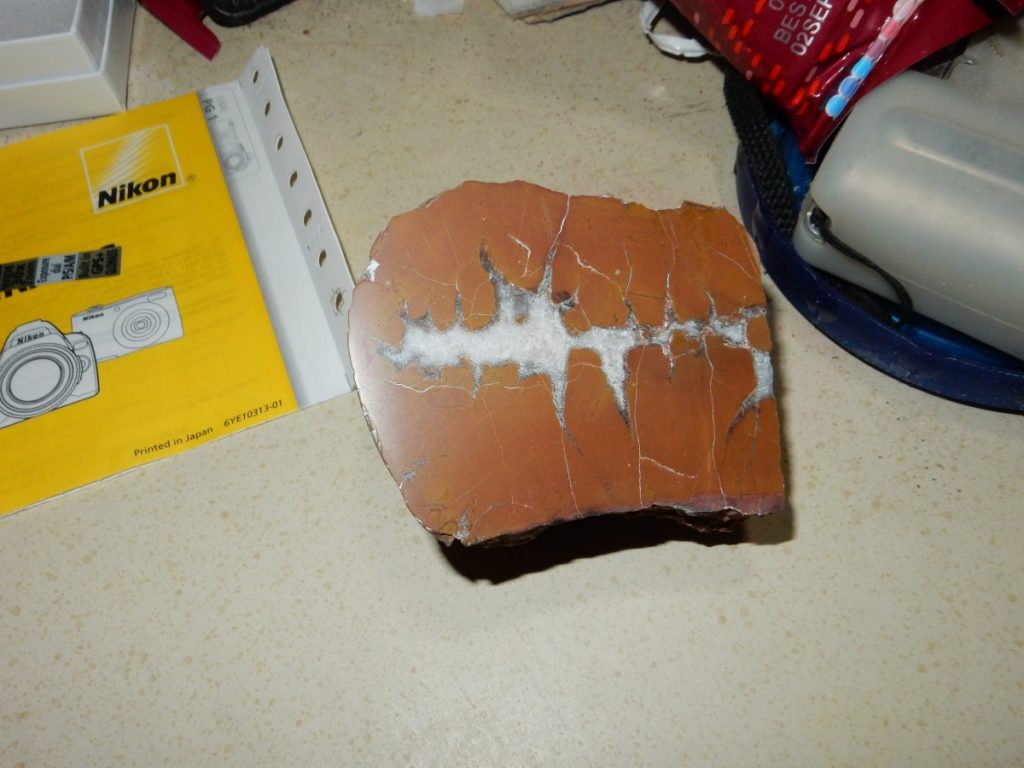 And, yes, that's the concretion from the Nacimiento Mine that I had sawed in half at the Earth Treasures Show. I got some silicon carbide sandpaper and polished it up. Came out pretty good.
I'm now working on an old geode given to me as a child. Nearly pure silica; rather harder going.